Overview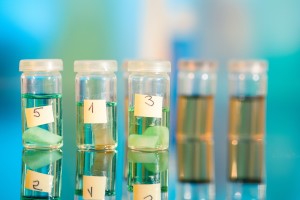 The pace of specimen and human sample procurement remains unacceptably slow to the biomedical research community. Specimen Central is the foremost global resource to aid biomedical researchers in expediting their search for high quality human biospecimens, tissues, samples, biofluids and medical specimens of all kinds.
For Researchers

Most specimen databases require researchers to waste time and effort entering lengthy registrations and search queries that yield poor results. Specimen Central solves this problem by having tissue banks search for you. Specimen Central seeks to reduce delays and costs in the research & development life cycle by expediting connections between demand and supply. We strive to connect biobanks, biorepositories, tissue archives, pathology labs and reputable commercial human sample providers with qualified scientific researchers of all kinds.
For Biobanks
The capital costs of maintaining a biobank infrastructure are substantial and growing. Biobanks use Specimen Central as a marketing tool to augment their business development efforts.   By routinely checking Specimen Central's Specimen Requests, biobanks can uncover market demand for their inventories and develop new connections and revenue streams to defray costs. Specimen Central supplements – not displaces – the efforts of your sales representatives, agents, brokers and commercial partners.
Sample Types

We facilitate your search for blood, whole blood, buccal swab, DNA, RNA, protein, cell lines, plasma, serum, RBC, white cells, urine, cerebrospinal fluid (CSF), biopsies and solid tissue such as tumor and normal adjacent (NAT) and other materials spanning all manner of common and complex pathologies / indications like Alzheimer's, (ALZ), lung cancer (NSCLC, SCLC) prostate cancer (PC), breast cancer (BC), glioma, colorectal cancer (CRC), hodgkins and non-hodgkins lymphoma, kidney / renal cancer (RCC), leukemia, liver / hepatocellular cancer (HCC), melanoma, myeloma, neurodegenerative diseases, ovarian cancer (OC) pancreatic cancer, fibrosis, other oncology samples, autoimmune disorder samples and more.
Sample Requirements
Specimen Central users can specify a number of variables in their specimen requests, including preparation, preservation and handling requirements such as cryo-preserved, FFPE (Formalin-fixed paraffin-embedded), formalin, frozen, refrigerated, OCT, snap frozen, paraffin block, fresh, prospective, autopsy or cadaveric, etc.  Many users require clinically annotated date associated with their specimens, as well as documentation of IRB or ethics committee approval and informed consents.
For Donors
Specimen Central can even connect hospital or small clinical pathology laboratories and tissue archives with suitable resources to help you understand the legality and process for donating your CAP graduated or fully consented but unwanted remnant material to accredited and ethical local or national biobanks and repositories where they will be repurposed for use in research. Don't let your valuable resource go to waste, or struggle with unnecessary storage or disposal costs. A better option is to make a positive contribution to medical science by donating your ethically collected samples to an organization that can pass them on to scientists who desperately need them.