Global Biobank Directory, Tissue Banks and Biorepositories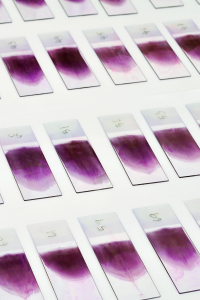 Our goal is to create the world's most comprehensive directory of biobanks, tissue banks and biorepositories. We have included organizations that collect any or all of the following: Human and animal whole blood, blood products (plasma, serum, RBC, white cells, buffy coat, protein, etc) marrow, urine, cerebrospinal fluid, amniotic fluid, synovial fluid and other fluids, DNA / RNA, fresh / frozen / FFPE solid tissue, including surgically excised, postmortem, normal and diseased, tumor / tumour (uk) and biopsy materials spanning all types of common and rare pathologies and indications, carcinomas and cancers of all types and subtypes, (lung cancer, liver cancer, bladder cancer, bone cancer, brain cancer, breast cancer, colorectal cancer, colon cancer, hodgkins and non-hodgkins lymphoma, kidney/renal cancer, leukemia, melanoma, ovarian cancer, pancreatic cancer, prostate cancer, urinary cancer etc). Also available are samples from normal and neurodegenerative CNS indications (Alzheimer's, Parkinson's, multiple sclerosis etc) autoimmune, inflammatory diseases and more. Some of our sources can even provide large cohorts of de-identified medical records and data for statistical research.
• If you are looking for primary cells please click here.
• Please note that Specimen Central has no control over the accuracy or legitimacy of content on third party sites or the services they offer, so we urge scientists to use common sense and caution when interacting with biobanks or organization listed in this biobank directory.
• By using this site, or any of the content or links listed here, all visitors agree that they have sole responsibility for evaluating the legitimacy of third party organizations. Specimen Central cannot be held responsible for the outcome of any introduction we make. All vendors who list on our directory must follow all appropriate local laws and international guidelines for the handling, storage and distribution of biospecimens. If it comes to our attention that any organization listed here fails to follow proper procedures, they will be removed from our listing.
• We would very much appreciate it if research organizations that acquire samples from the biobank directory listed here could provide us with feedback describing your experience. We plan to eventually use your feedback to develop a biospecimen provider rating system. For researcher feedback to be considered, researchers MUST contact us from their institutional email address.
• Our biobank directory and specimen exchange services are offered free of charge for the benefit of the industry and the advancement of healthcare research, but if this site helps you, and you would like this free service to continue, please consider making a donation using the paypal link to the right. This helps us cover our web hosting and other expenses. We take note of organizations who help to support this site with donations, and we prioritize incoming inquiries accordingly.
Links last updated: August 2023. Contact us to update your organization's information or request inclusion of your biobank in the Specimen Central biobank directory.
---
Global Regions
EUROPEAN BIOBANKS
NORTH AMERICAN BIOBANKS
ASIAN BIOBANKS
AUSTRALIAN BIOBANKS
MIDDLE EAST BIOBANKS
ANIMAL & PLANT BIOBANKS
---
Canada Biobanks
US Biobanks